The drop in times are posted Here.
Registration for the OHL is now open and it is a new registration system on the USA Hockey website. Please use the sign up link above.
Congratulations to the Starts for winning the Stonely cup over the Oil Kings. It was a goaltending battle that looked to be a one zero game. Then Ryan Masters scored two goals late in the 3rd period for the Stars. Marc Tushnet used a burst of speed to bring the Oil Kings back to within one with a shorthanded tally. Two empty net goals made the final 4 - 1 with the Conn Symons cup going to Ryan Masters. Pete, Cash and Anthony have won three in a row. Pete and Cash won it a season before the streak to so that is 4 of 5 for them.

We added a hall of past champions. There is a link in the banner above.
A heads up to let everyone know Dec 15 drop-ins are full and there are only 7 spots left for Dec 8 and 6 spots left for Dec 22. Please pay or make payment arrangements by Dec 1.

We have a link for Pete's PayPal to make paying easier so you don't need to look him up by his e-mail address.

Here is a link to the Drop-in Schedule and rosters. Please check the rosters as we will update it as the sessions fill.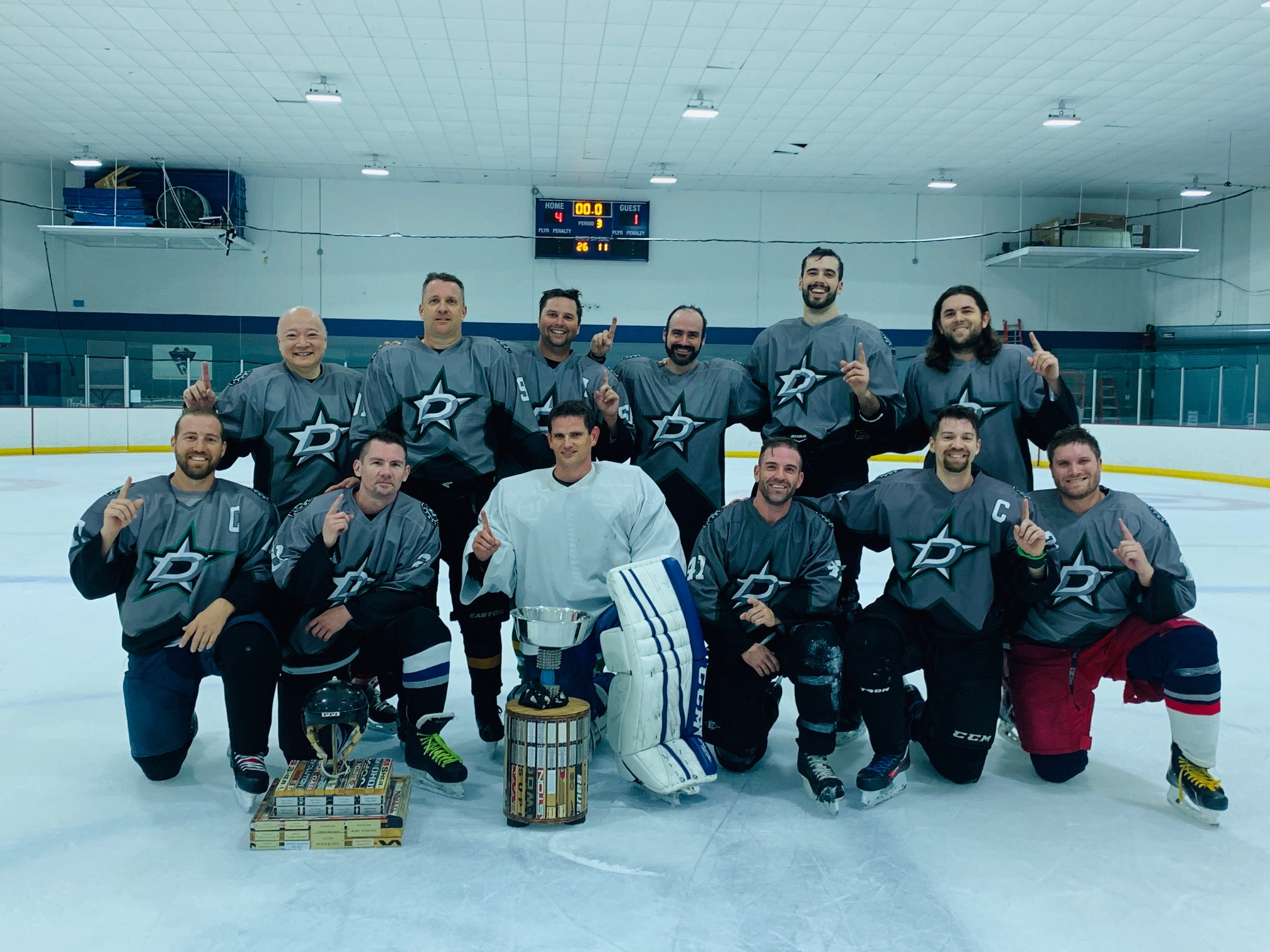 November 2019 Champions - Stars
Contact us if you have any questions.