I am sad to report Peter Ruvolo has passed away. It was his wish for you all not to morn on his passing but to celebrate his love of hockey and continue to support the game / the local leagues especially the ones he was involved in and to always have fun with one another. Anyone that crossed Peters path can confirm that Peter was such a class human being and loved every one of you.

There will be a Mass in his honor first week in June which at this time I don't have the details. I'm sure we will do something in his honor at this year Memorial Day Shoot-Out.

Peter was a good friend , Team mate and overall great man.
He will truly be missed.

Sincerest condolences,




Marc Tushnet
PROHL DROP - IN Contact Marc Tushnet - marc2969@swbell.net
Sunday, MAY 16 $20.00 per skater 6:15pm and/or 7:25 pm. To sign up let me know and Pay pal Oilkings@swbell.net (as friends) or Venmo @marc-tushent Zelle marc2969@swbell.net
Sign ups are open for the spring/Summer PROHL season. Click the link in the banner to sigh up.

There is an Oil kings tournament coming up over Memorial Day. Click here for more info.

04/19/2021 4:55 PM
Sign ups are open for the winter PROHL season. Click the link in the banner to sigh up.

Also we are Having a PROHL Drop in January 10th
6pm and 7:30pm Cost is $20.00 space is limited please contact Marc Tushnet to Secure a spot @ marc2969@swbell.net or text 832-509-8366.
Congratulations to the Dreadnoughts for winning the Summer 2020 OHL Championship for a hard fought 4-3 win over Oil Kings. It was an exciting game to watch and both teams played their hearts out!

The team picture has been added to the hall of past champions. There is a link in the banner above.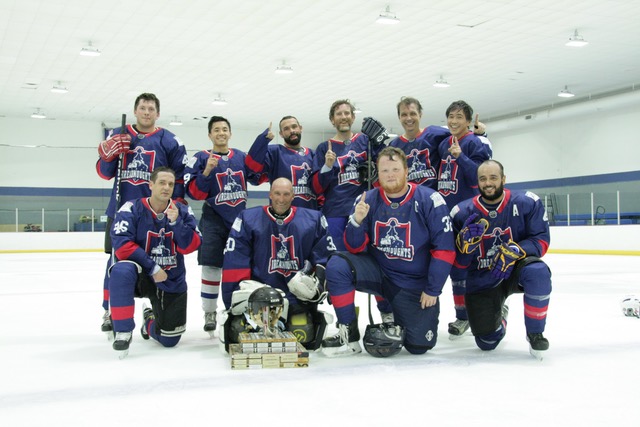 September 2020 Champions - Dreadnoughts
Contact us if you have any questions.