The schedule and rosters are correct here. Don't be confused by the Bonzi team e-mails. The rink is working on getting their schedule updated. They keep their own schedule becuase they use it for scheduling the refs. I think there is a way to use their schedule to add the games to your calendar so that is cool.
The draft is done. The schedule and rosters are updated.
Registration for next season is open for the "OHL Spring 2019" season. The season will begin on 4/28 so sign up before the draft on 04/26. The cost is $360 for 14 games. You will need your USA hockey number to sign up. There is a link below to sign up for usa hockey and the link above to sign up for the league.
The Oil Kings are having a tournament over Memorial day weekend. Click here for more information.
The draft is complete and the rosters and schedule are updated.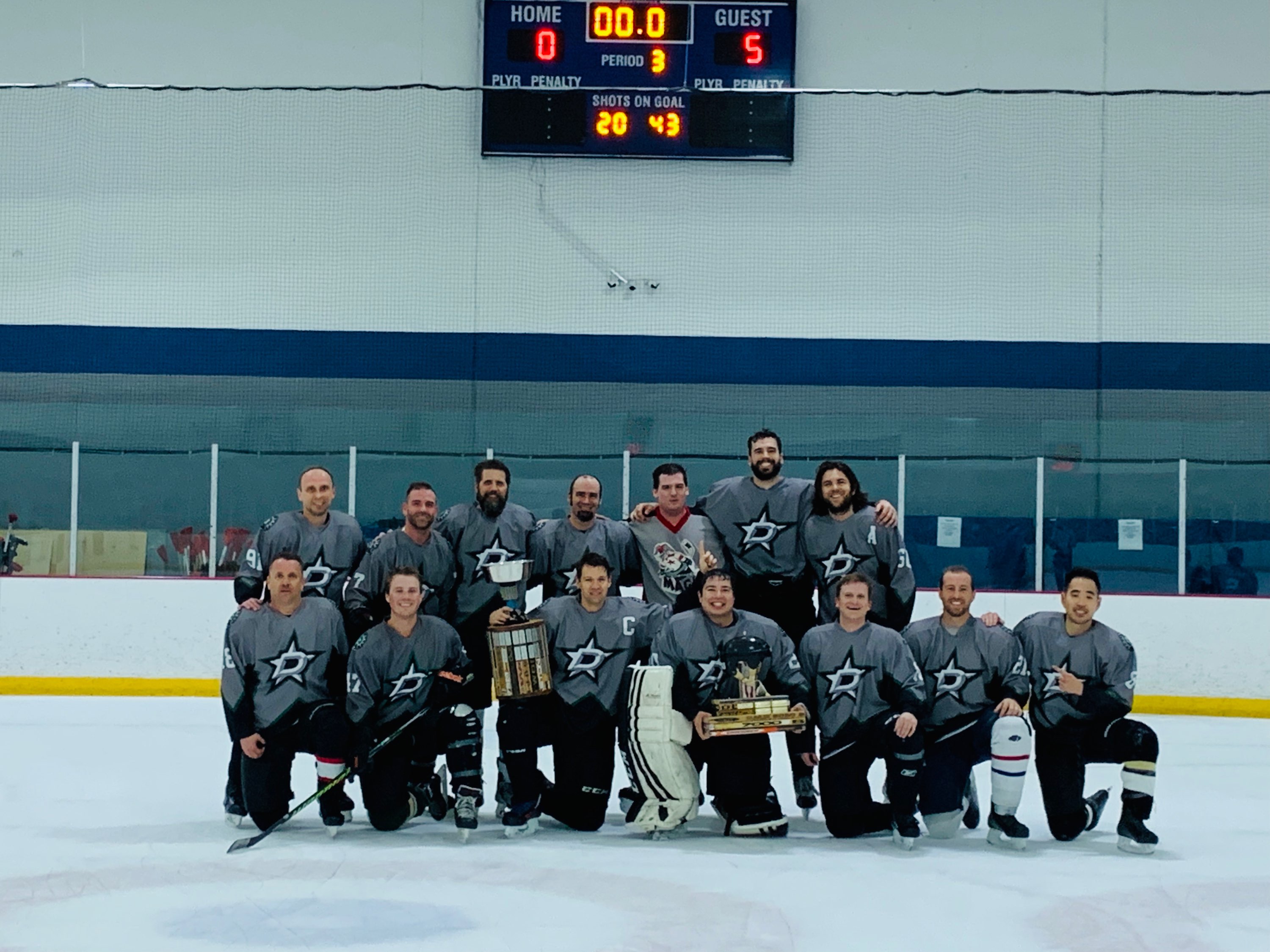 April 2019 Champions - Stars
Contact us if you have any questions.