There are a few spots open in the Tuesday night Bellerive league. The games are every tuesday 725pm -855pm. They have a good mix of players, from novice level to B level. Great group of players. Just 2 teams that play each other every week. If games are lopsided we switch players to try and even it up. Just try to make it a fun skate for all. Contact Dan Pata if you are interested.
Players will now be capped at three goals a game. If a player scores after three we will have a faceoff outside the zone.
The draft is complete and the rosters and schedule are posted.
Congratulations to the Oil kings for winning the Stonely cup and Chris Sullivan fo rinning the Conn Symons cup.

We are drafting on the evening of Sunday 8/11 to accomodate the captians schedules. Please sign up before then.
The rink is hiring an ice attendant.
For the Sunday August 11 drop-in, times have been reserved for 6 pm and 7:10 pm. Each team will be limited to 10 skaters so there will be plenty of ice time. Cost will be $20 per skater. Times will be added for 4:50 pm and then 8:20 pm if we need the extra slots to accommodate more skaters. Players can sign up for more than one session though we need to be sure everyone who wants a spot has one. Please email Peter at ruvolo13@att.net with preferred time. We will collect the fee at the drop-in though it will be appreciated if you can pre-pay with Paypal to ruvolo13@att.net and indicate your preferred time in the note
Registration is open for next season. We are still determining if we will start on 8/11/2019 or 8/18/2019. It is USA hockey time so remember to sign up for USA Hockey and note your number because you will need it when you register. There is a link for USA Hockey registration ($52) at the bottom of the page and sign up ($360) at the top of the page.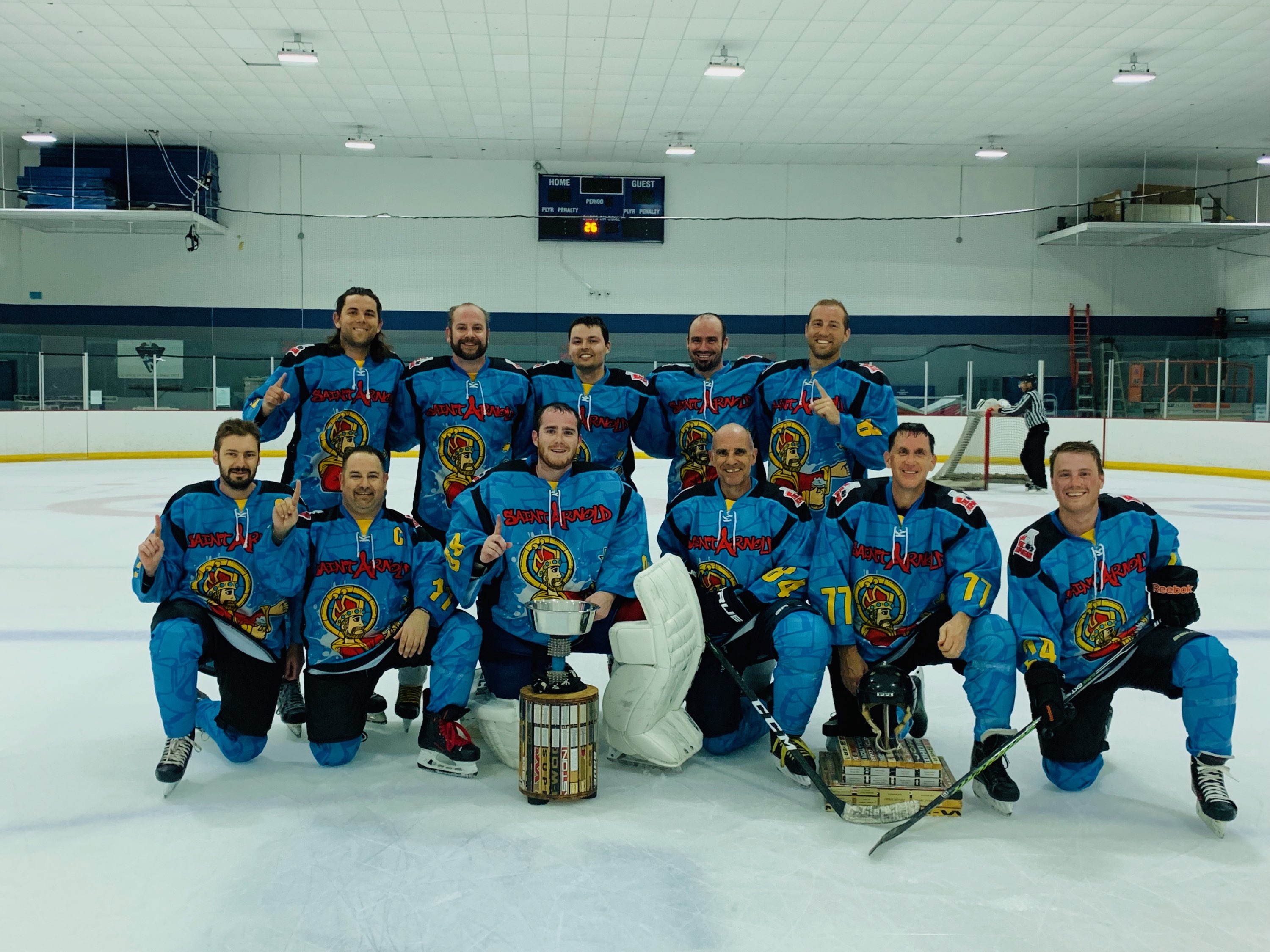 August 2019 Champions - Oil Kings
Contact us if you have any questions.